15 May
This was everything Wembley wasn't.
There was intensity, pace, width, creativity and passion from City, and defensive ineptitude and a total lack of quality from the opposition. The contrast could not have been more marked. Just three days after thousands of Blues splashed a mini-fortune on watching the team perform so desperately against Wigan, here was a side brimming with attacking intent against an opponent with an absence of anything admirable. In a sense, it makes the abject display on Saturday rankle even more.
Whether down to the sacking of Roberto Mancini, something that has supposedly delighted the players, or the fact this fixture had a negligible amount of pressure riding on it, or any other factor, this was one of City's brightest and most enjoyable performances of the season. It was the Blues at their enthralling, attractive best, laying on a feast of purposeful, eye-catching football. So many of the individuals who disappointed so frustratingly at the weekend were seemingly revitalised and produced the type of display of which we know they are capable. It's just a pity they were shambolic when it mattered.
Still, despite this being a relatively meaningless end of season, there were a couple of positives to take, not least the performance of James Milner who once again gave credence to the belief that we look a far more balanced outfit when he features. He's a talented footballer, a fact often overlooked as critics solely focus on his ability to run and run and run a bit more, but his directness in possession offers some much-needed variety. He may not have the trickery of a David Silva – to be fair, not many do – but he's happy to stay wide, take on his man and pose a different threat to the opposition. He's a seriously underrated player, his willingness to track back and help out defensively often disguising a genuine ability, and he'll be important figure in this squad over the next couple of seasons.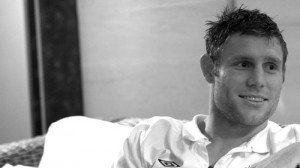 The attacking trio of David Silva, Carlos Tévez and Sergio Aguero all sparkled, their interchanging of positions and constant dynamic movement too much for the hapless hosts. On this type of form, they would pose a handful to any defence, it's just a shame we have so often lacked this sort of drive and focus. Profligacy in front of goal was abound – very much the story of our campaign – but Aguero scored one of the goals of the season after a quite scrumptious move involving Milner twice, Silva and the Argentinean, before Edin Dzeko rounded off the scoring late on after Silva's edible assist.
It was an effortlessly comfortable victory and a far more fluent team display than we have witnessed on many occasions during the year, and it secures second place in the table. There's one more fixture to come and with that being against Norwich at the Etihad Stadium, there is the potential for more scintillating football with plenty of goals and chances. This season has, despite our position in the Premier League and progression to the FA Cup final, been a disappointing one but there is the chance to finish well in the last game and few would bet against City turning on the style at the weekend. It could be great fun.