20 Jan
Job done. It may not have been City's best performance of the season – indeed, for large spells yesterday there was an insipidness about our play, a lack of drive and an absence of purpose – but the three points was all that mattered. It was a routine display, effective enough and a brace from the hitherto goal-shy David Silva was sufficient to secure the victory and maintain the pressure on Manchester United at the top of the table.
The majestic Spaniard had opened the scoring within a couple of minutes and perhaps the early timing of that goal affected how we played for the remainder of the first half. The players maybe thought they could stroll around, play without an intensity and still coast to victory but Fulham acquitted themselves well, had more possession than most visiting teams at the Etihad Stadium and combined with our lethargy, it made for a closer contest than initially thought.
Silva took the plaudits after the game and rightly so for his pair of controlled finishes, the first a cushioned pass into the far corner after Edin Dzeko's shot was parried. The second was him at his delightful best, displaying a delicate touch to chip Mark Schwarzer and make the points safe. The Spaniard's general play is based around creating chances for others, his ability to produce that defence-splitting pass unrivalled in our squad, but his finishing is usually below standards. Here, he was clinical, measured and got his just rewards for his recent form.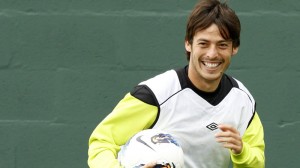 Alongside him, the only other player to come out with any real credit was Gael Clichy. In a team performance that was sloppy and lacked a spark, the Frenchman, as he so often does, hassled his opponents throughout, closing them down and forcing them into errors. His character and spirit is something that often gets overlooked, but his energy and vibrancy down the left is essential when we press teams. There were perhaps a few doubts about his defensiveness awareness when he joined from Arsenal, but he settled superbly last season and has kicked on this time around.
As for the team as a whole, we were laboured for the most part. The only times we looked dangerous were when the attackers, led by the tireless Carlos Tévez, pressed as a unit, producing mistakes and sloppy passes from Fulham. In open play, there was no tempo to our game, no-one willing to move the ball on quickly and take control of proceedings. However, against a side who had no shots on target, all we needed was one moment of class to secure the win. David Silva produced two.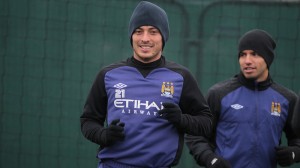 Opposition View: Fulham reacted well after going behind so early, managing to have lengthy spells of possession but for all their endeavour, they lacked penetration. Joe Hart was not forced into a save and despite some pretty touches in midfield and around the final third, the Cottagers never looked like creating opportunities.
As for the Blues, an FA Cup trip to the Britannia Stadium to face Stoke is next on the agenda. I'd think we would have to perform with a lot more conviction and desire if we are to get a result then. This was job done and that's fine, but there's still plenty more gears to find.
The View From A Blue app is now available for iPhone, iPad and Android users. Featuring updates from the official MCFC website, BBC, Sky Sports, the Premier League, viewfromablue.com, Twitter, Facebook and YouTube, it is the must-have app for any Blue. Search for 'viewfromablue' or click here to download for iPhones and iPads, and here to download on the Android Market.