7 Oct
This was the performance we had been waiting for. The victory was, of course, imperative but more than that, what was most pleasing about yesterday was the display, full of fluid movement and control of the midfield, one that became the norm last season but had hitherto eluded us this time around. However, with a 90 minute showing that oozed authority and class, albeit against a woefully limited Sunderland side, optimism has been restored and this must now be used as a catalyst to kick on.
Aleks Kolarov's early goal, a trademark, powerfully struck free-kick, settled any nerves and allowed a sense of freedom and comfort to guide our play. The results this season haven't been at all concerning, but the level of performances have, not least in midweek against Borussia Dortmund, so this was a delightful return to the City that so entertained us last year.
With James Milner and Gareth Barry utterly dominant in the centre of midfield and David Silva somewhere near his sublime best, we were able to control the tempo of the game, our vibrancy really coming to the fore in the final half hour following Sergio Aguero's introduction. It was a performance that was much-needed, truth be told, after the lethargy that was manifest in the Champions League and we now head in to the international break with some momentum and self-belief restored.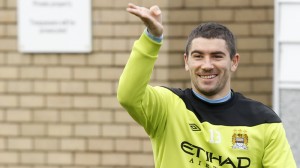 Kolarov had one of his best games for the club, his goal and a terrific assist for Aguero being the highlights of an energetic display, but the standout player, in my eyes, in amongst a thoroughly impressive team performance was James Milner. He hasn't featured as regularly as he would have liked so far but recalled to the side and, crucially, operating in his favoured central midfield role, he sent a message to Roberto Mancini.
His tactical awareness and versatility is much heralded, but apart from those qualities and his tireless running, he was able to provide touches of quality in the midfield, something which recent acquisition Javi Garcia has failed to do. Milner's tackling was spot on, his passing was incisive and with tempo and he was still bombing forward in the latter stages of that match, thoroughly deserving of his goal. It was a performance which will make him tough to drop and his dynamism and tenacity in the centre was just what was needed.
With Gareth Barry also returning to provide cover in front of the defence and continue his regular mopping up role in midfield, we looked far less susceptible to the counter-attack and the opposition's pressing game. Admittedly, there was very little in Sunderland's showing that was reminiscent of Borussia Dortmund, but by shifting the ball quickly and involving Silva at every opportunity, we looked far more meaningful in possession, far more likely to create better goalscoring opportunities and cause havoc.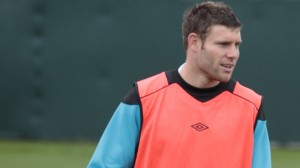 Sergio Aguero made a huge difference after coming off the bench, his livewire presence unsettling the Blacks Cats' backline and his link-up play with Tévez, who sparked into life with the introduction of his fellow Argentine, produced memories of the final few matches of last season. There was an increased purpose and drive about our play, one that now must be maintained in future games, not just seen sporadically.
Opposition View: Sunderland had arrived at the Etihad unbeaten, albeit having only won one of their five matches, but I expected more from them. After last season, when they pressed high up and attacked us with pace and fluid movement, this was a remarkably unenthusiastic display. There didn't seem to be any bite in their play, a couple of hopeful punts up to Steven Fletcher being their best option and with Adam Johnson (unsurprisingly) making no impression, they seemed limited.
As for City, this result and, most importantly, performance will hopefully set us on our way once again. It has been a solid, if not consistently enthralling, start to the campaign, but we've now got the foundation upon which we can build. The international disruption comes at a frustrating time but we'll be back after that to travel to the Hawthorns.
View From A Blue is delighted to offer an exclusive promotion for readers! Banc De Binary, the global leader in binary options trading, is offering a 100% sign-up bonus for us Blues. No fees, no commissions, and up to 500% profit in 1 trade. Start trading today or try a free $50,000 demo account. Claim your 100% sign-up bonus here!