19 Sep
It was a night that promised so very much, a match that threatened to be unforgettable, but in the end the overbearing emotion was disappointment. Bitter disappointment. Bitter disappointment at losing away to one of the top two sides in the world. Just think about that for a moment.
The negativity that greeted the final whistle was understandable bearing in mind what had just happened. Before the game, a point seemed the best we could hope for and a defeat expected by most, but when you lead, for the second time, with just four minutes to go, it is only natural to be downbeat when you return home with nothing. Nothing, that is, but pride and encouragement.
Speaking honestly on the balance of play, we didn't deserve even a point but there was a feeling of numbness as the match ended. Utter deflation that an encounter which promised so much and teased us by providing hope of a memorable victory, snatched away our dreams and left us with no tangible reward. But whilst we have nothing to display in the points column, we have heart, character and belief to take away.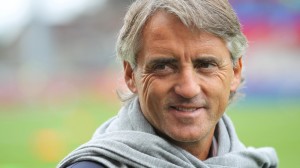 This was, and is, a result that will hurt for the immediate future. Any defeat when two goals are conceded so late on is bound to have that effect but perspective needs to be retained. And I'm not even talking about those fixtures against Macclesfield and Bournemouth in Divison Two this time in 1998. Just think back to last season and how, having travelled to Bayern Munich in the Champions League, we were not only on the receiving end of a footballing lesson but also about to enter a period of turmoil and rank disharmony. This time around, we have travelled to the Bernabeu, scored twice, created plenty of chances and Jose Mourinho's celebration for Real Madrid's third goal said everything about the threat we posed. There are encouraging signs in amongst the disappointment.
We were indebted to Joe Hart for keeping us in the game with a string of fine saves in the first half as he fought what seemed at times like a lone battle against the Spanish champions. As his own biggest critic, Hart will no doubt feel he could have done more to prevent Karim Benzema's strike, one that beat him at his near post, but any blame he received for the third goal is unfair. Vincent Kompany was the main culprit, his incomprehensible decision to duck out of the way at the last minute leaving our goalkeeper with no chance, but with Hart in such inspired form, it meant we always had a chance if we were able to mount an attack.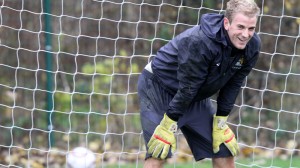 And thanks in the main to Yaya Touré's unstoppable surges from midfield, that is exactly what we managed to do. Despite being under the cosh for the majority of the game, with Yaya, Carlos Tévez and David Silva in the team, plus our aerial prowess from set-pieces, we can be dominated yet still pose an attacking threat. The Ivorian was exceptional on the ball, his bursts forward creating havoc in Real Madrid's defence and he allowed the pressure to be relieved from our backline. It was from his run that Dzeko scored the opener and the only frustration was that Yaya could not double our advantage when through on goal moments later. And then just to highlight the fine margins at this level, the home side scored in the next minute.
A pulsating end followed, no doubt enthralling for the neutral but intensely nerve-wracking for supporters. The immediate aftermath was disappointing but provided we learn lessons from the defeat, it will stand us in good stead. What is certain is that this promises to be another rollercoaster of a European adventure.