3 Sep
Another victory, three more goals and we're still nowhere near our best. The scoreline realistically reflects our dominance on the game, punctured only occasionally by brief visiting forays forward and but for worrying levels of profligacy in front of goal, the margin of victory could have been far greater.
Just like on that unforgettable day in May, there was a goal in injury time scored by an Argentinean, but whereas Sergio Aguero's strike acted as a catalyst for wild, title-winning celebrations, Carlos Tévez's on Saturday produced a feeling of relief yet also promise. It's been an unconvincing start to the season by the Blues, but seven points from a possible nine, with eight goals to boot, suggest that we may be in for some regal entertainment when performances improve.
This display sparkled at times, most notably in the first half when Yaya Touré ran the show, David Silva was back to somewhere near his creative best and Samir Nasri showed flashes of inspiration. It all seemed rather simple for the Blues to break down QPR and advance into threatening positions but our play was a little too intricate and instead of shooting at the uncertain Rob Green, there was a frustrating tendency to always look for that one extra pass, which invariably got cut out.
Although it didn't affect the final result, this lack of clinical touch needs to be rectified. Against better sides, chances won't be as frequent as they were on Saturday and so we have to be more ruthless in front of goal, making our superiority count rather than testing the nerves of the supporters in the final few minutes. But there are, without doubt, plenty of positives.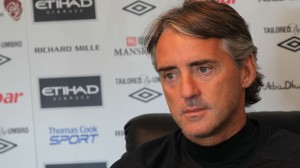 Jack Rodwell's display on only his second start for the club suggests that we may have bagged ourselves a midfield bargain over the summer. Whilst still clearly early days, his touch and composure hint at much, whilst his pressing of QPR's players showed a different side to his game. His passing was simple, neat and effective without ever really being incisive but he's not there to do that job. What he did was break up play in front of the defence, show a willingness and ability to bring the ball forward and for someone of his relatively young age, he seems to read the game well.
With Gareth Barry and Javi Garcia both naturals in the holding midfield role, Rodwell will have his work cut out to retain his place in the side but he's impressed so far and with the Blues competing in four competitions, he will incontestably make numerous appearances. As long as he continues to learn and build on his first couple of appearances, we may have a serious talent on our books.
David Silva was one other bright spark from the match and it bodes well that he seems refreshed and that yard sharper. Having struggled through the back end of last season with fatigue and injury, he ideally needed a total break over the summer but instead found himself sort of leading Spain's attack in the European Championship. That meant he returned to training with City only days before the season started and he looked understandably rusty against Southampton.
Moved to the bench at Anfield, he injected some creativity into our performance in the final few minutes and with another week of training under his belt, he looked busy throughout on Saturday, showing familiar fleeting footwork and a caressing touch in possession. Unfortunately, he has to fly off on international duty again now but if he can return to his best of early last season, we will be immeasurably stronger. If Silva plays well, City play well. It really is that simple.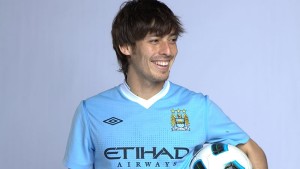 Opposition View: QPR have brought in twelve new signings over the summer and Mark Hughes will hope he can quickly turn them into a cohesive unit as opposed to a bunch of strangers. There is some quality in the squad but Hughes has to find the balance between attacking flair and midfield thrust. Esteban Granero displayed a few pleasing touches and looks one to keep an eye on, whilst Shaun Wright-Phillips, facing his former club, produced a couple of tricky runs that tested Aleks Kolarov. Djibril Cissé offers a genuine goal threat when he plays and I'm sure QPR supporters will hope that Hughes can mould them into a top ten side. It's where they ought to be.
As for the Blues, the international break is followed by the always-demanding trip to Stoke, a ground where we have come unstuck on many an occasion. Improve the finishing, cut out the uncertainty in defence and you never know, we may just return to Manchester with three points.