20 Aug
The View From A Blue app is now available for iPhone, iPad and Android users. Featuring updates from the official MCFC website, BBC, Sky Sports, the Premier League, viewfromablue.com, Twitter, Facebook and YouTube, it is the must-have app for any Blue. Search for 'viewfromablue' or click here to download for iPhones and iPads, and here to download on the Android Market.
The final score was 3-2 again at the Etihad Stadium and the Blues had been 1-0 ahead before having to come from 2-1 down but although this match didn't quite have the same drama and significance as the encounter with QPR on May 13th, it was certainly an enthralling start to the defence of our Premier League title.
Three points was the priority and despite lacking a clinical touch in front of goal, City more than deserved their victory. Southampton were plucky visitors and counter-attacked to great efficiency, but they struggled to limit our attacking waves and our incessant pressure told in the end. The Saints lead for a short period in the second half but City's extra quality was evident and there was always the sense it was a matter of when, and not if, we would run out on top.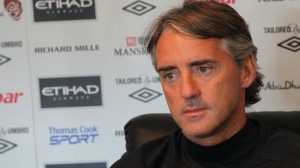 Samir Nasri scored the winning goal to cap off an excellent individual performance and hopefully this can be the season where he produces his best form on a consistent basis. I criticised him on occasions in the last campaign for failing to grab the initiative and seemingly shirking responsibility on the creative front, but he was instrumental throughout yesterday, looking lively in the final third and always eager to be involved.
His assist for Carlos Tévez's opener was sublime and it was even more imperative he was on top of his game with David Silva off the boil. It was a touch surprising to see the Spaniard named in the starting line-up, seeing as he had only played fifteen minutes of pre-season, and he looked understandably rusty. His touch, normally so delicate, was heavy and his penalty was a woefully weak effort. He is, of course, a quality player and will no doubt find his form soon enough, but whilst he builds up match fitness, Nasri must continue to be a constant threat.
One worrying feature from yesterday's showing was the complete lack of urgency or tempo when the scores were level and even after Tévez had opened our account for the season, there was still a lethargy about our play. It took us falling behind before we really started to display any intent but what we did show in that situation was character and spirit, something which that unforgettable victory over QPR will have helped to forge, and that should stand us in good stead for the season.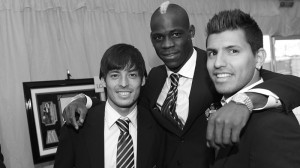 Making his debut on Sunday was Jack Rodwell and it was a tidy enough performance from the former Everton midfielder. There was nothing overly flashy, rather he proved adept at keeping the play ticking over with simple, yet effective passes. A 95% passing completion rate is certainly an excellent start although one of the occasions he gave the ball away cost us a goal but that was a rare blip in an otherwise solid showing.
Opposition View: Southampton arrived at the Etihad with nothing to lose and although I felt they were outplayed for large periods of the game, they showed enough battling qualities to suggest that this season might not be as much of a struggle as many predicted. At times they defended far too deep, allowing constant pressure from City but they showed a willingness to get the ball down and pass, and it was their pace on the counter-attack which caused problems. Both goals were lovely strikes and although the fact we missed a penalty and a number of other clear-cut chances meant the scoreline flattered them slightly, it was a promising display and one from which they will learn.
As for the Blues, it's a winning start but one with plenty of room for improvement. Next up is a visit to Anfield.