9 Apr
The end of our title aspirations and although it was perhaps not entirely unexpected, the most frustrating aspect was that it arrived with a whimper. Yet again away from home, there was a total lack of passion, intent and desire, culminating in another defeat and, even if not mathematically, it is realistically the end of our hopes of lifting the Premier League trophy.
That in itself needs putting into some sort of context. We are likely to finish second, possibly with a record points total for that position, and are assured of Champions League football next season. I, for one, would have taken that had it been offered at the start of the campaign, so although there is disappointment at finishing second having led the table for 28 games, perspective is needed.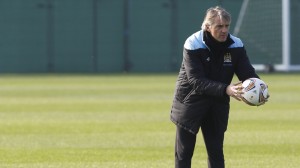 However, that shouldn't hide the fact this was another alarmingly lethargic display. With the exceptions of our commanding centre-backs, there was a total lack of fight, something that has been all too frequent in recent away fixtures. We've struggled in the past few months to score goals on the road and although we are not conceding too many, our inability to break sides down has been particularly worrying.
Obviously, much of the post-match attention has been focused on Mario Balotelli who was once again in the headlines. He was sent off in the 89th minute for a reckless, frustrated tackle that displayed a serious absence of self-control, but he ought to have been shown a red card early in the first half for a terribly dangerous challenge on Alex Song. The referee missed the incident so a retrospective ban is likely, but Balotelli doesn't seem to be learning from previous mistakes: the element that most infuriates.
On a more upbeat note, Balotelli was our liveliest attacking option, holding up the ball well with his back to goal and showing his dribbling ability with a couple of mazy runs down the wing, but those glimpses of talent were overshadowed by his sending off. Whether his future lies with City, we will have to wait and see, but he needs to buckle down and make the most of his prodigious talent. At the moment, his volatile nature is coming to the fore far too often and he's in danger of ruining what could be a great career.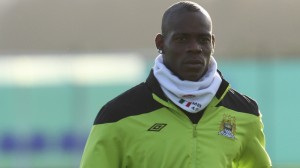 The rest of our attack can praise Balotelli for removing the focus from themselves, with Samir Nasri, Sergio Aguero and James Milner particularly poor. The Argentine, in his defence, received such limited service, but Nasri was once again completely underwhelming. The only positives were the performances of our centre-back pairing, Vincent Kompany and Joleon Lescott, who gave us a solid foundation upon which the others failed to build.
Opposition view: Arsenal must be given credit for their display, a vibrant and lively performance that was deserving of the three points. Their wing play in particular stood out, with the likes of Bacary Sagna, Theo Walcott and Andre Santos impressive in the wide areas, and although they failed to make the breakthrough when on top early on, they persevered and Mikel Arteta's strike secured the three points.
As for City, we now have a couple of days to recover before facing West Brom at home on Wednesday. Our title ambitions are over, but there are still six games to play and pride to fight for. In fact, with the pressure seemingly off, that might help the Blues rediscover the early season form which made us so enjoyable to watch. We can but hope.