25 Mar
The latest casino games on smartphone can be found at Spin Palace Mobile Casino. Whether you look for an Android, Blackberry or iPhone Casino look no further and sign up to Spin Palace!
Two points lost or one gained? Only time will tell but although in the immediate aftermath, disappointment and frustration were the overwhelming emotions, on reflection it may not have been such a deflating evening's work. At a ground where Manchester United, Spurs, Liverpool and Chelsea have all failed to win, and having been a goal down with fifteen minutes to go, a share of the spoils ought to be accepted, provided that we kick on and don't drop too many more points.
It was, as to be expected, a physical affair. Whatever was lost in quality was more than made up for by heart, character and battling spirit, and a draw was probably the fair result. Peter Crouch's wonder goal, a volley-cum-scissor kick from distance, was cancelled out by Yaya Touré's deflected strike from even further out to send both sets of supporters home with something to take from the Britannia.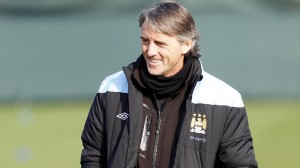 Having bounced back from a goal down in midweek against Chelsea, a certain amount of resilience and resolve was again shown by the Blues to claw back a one goal deficit, but this time we lacked the intent to score a winner. Whereas the last half hour on Wednesday was full of passion and desire, those ingredients were sadly lacking yesterday as we strived to find a second goal.
There was a disappointing lack of intent in our play, far too much sideways and backwards passing for my liking and if we are to lift the Premier League title, we will have to show a greater amount of urgency in the final third. Unlike Samir Nasri's late burst against Chelsea, no midfielder had the drive to go beyond the strikers and our play suffered as a result.
In itself, the movement up front, most notably from Edin Dzeko, was so poor that the likes of Silva, Nasri and Yaya found it a real struggle to create chances. Although he won his fair share of headers, the Bosnian was stationary for large parts and it was noticeable how much we missed the energy and workrate of the injured Sergio Aguero. Mario Balotelli, to his credit, made a number of crossfield runs in an attempt to unsettle Stoke's backline, but our midfield had neither the vision nor confidence to find him. The absence of Aguero was costly, but reassuringly, he should return for the Sunderland fixture, as should Vincent Kompany.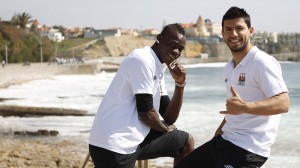 Opposition View: Their tactics work, and in that regard Tony Pulis must be praised, but it can't be pretty having to sit through that every week. With Robert Huth and Ryan Shawcross more than content to hoof the ball from one length of the pitch to the other, it makes for dour viewing, but the likes of Jon Walters and Cameron Jerome work hard to feed off the second ball when Peter Crouch usually wins the aerial battle. Their supporters must be frustrated by the ability of the side to raise their game for the visits of the big clubs, only to then succumb at home to teams such as Sunderland, QPR and West Brom, but that's the nature of football. In terms of individual performances yesterday, Crouch stood out, as did Andy Wilkinson, whose thuggish attempts to rile Mario Balotelli were pathetic, if sadly inevitable.
As for the Blues, we now have to hope that Fulham do us a favour on Monday against Manchester United, before we return to action next weekend with a home game with Sunderland.