25 Sep
It was a game worth more than three points. Full of tension and drama, it wasn't the performance we've become used to but it was one full of spirit and belief and was the type of display associated with champions. In the face of thuggish opponents, intent on stopping us by any means possible, we required patience and it took all of our winning mentality to claim the three points.
Our recent troubles with Everton have been well documented and with the Toffees coming to the Etihad Stadium with the sole intention of parking several buses, it was a test of our character. We passed with flying colours. A superb cameo from Mario Balotelli changed the game and his strike from outside the box, followed up by a late goal by James Milner after a superb piece of David Silva skill secured the win.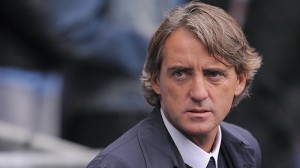 Everton's tactics were horrible but understandable. They don't have the skill or ability to compete with us and thus resorted to kicking lumps out of David Silva in an attempt to stifle our creative threat. Although Jack Rodwell and Phil Neville both received bookings for their man-marking of our Spaniard, I think their tactic worked. Until Balotelli scored with twenty minutes to go and Everton then had to attack, Silva was ineffective.
Some of the tackles on him were disgraceful, Rodwell's especially, but it is testament to Silva's personality that he continued to work hard, make himself available and when the shackles were broken in the second half, he was the standout performer. However, despite limiting Silva's threat for the main part, by marking him so closely, they allowed our other creative stars more space, most noticeably Samir Nasri. The Frenchman has been a touch disappointing in the past couple of matches, but he was given more freedom and was always looking to be involved.
Other players to impress were Joleon Lescott and Gael Clichy, both of whom have started this season in fantastic form. The former Everton man, clearly looking to impress against his previous employers, handled the threat of Tim Cahill with ease, reading the game well and looking comfortable with the ball. Clichy is a breath of fresh air down our left, full of energy and is a huge improvement on our many recent left-backs.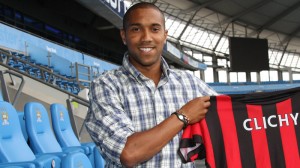 Another man to have a good game yesterday was the manager, Roberto Mancini. I've gently criticised him in recent matches for his substitutions and the fact he tends to leave them too late. But in bringing on Balotelli just minutes into the second half, he got it spot on. With Everton so organised, we needed someone a bit different to upset their rhythm. And Balo is just that person!
He found space where other had found dark blue shirts. Starting out wide, his movement was first class, drifting all over and causing problems immediately. Many would have brought on Tévez when we needed a goal but the Argentine, with his tendency to dribble and drop deep, would have played into Everton's hands. Balotelli offers something else and Mancini did well in realising we needed that.
Opposition View: I'd hate to be an Everton fan, forced to watch that bunch of unambitious thugs every week. David Moyes has done very well for a number of years with them, but their tactics against us were vile. Man-marking Silva worked to an extent but kicking lumps out of him is unacceptable. With no recognised striker, there was a shocking lack of ambition and they hardly posed any threat to our defence. They're a combative, very well organised unit, but one that is painful to watch.
So onwards we go to face Bayern Munich on Tuesday in the Champions League and we'll need more of the same belief and character in that game. It will be tough but we have the players to make something happen. This win will give us a huge confidence boost. The Everton jinx is over.