15 May
14th May 2011. A day that will live long in the memory. A day that reflected on the past, made history in the present and changed the future. For the first time in 35 years, Manchester City lifted a major trophy.
The emotion at the final whistle said everything. The reaction of our long-suffering, success-starved fans was all you needed to see. It was a victory, totally deserved, that will be remembered for many a year in the future.
From the third round against Leicester, complete with a moving tribute to Neil Young, right through to Yaya Touré's unstoppable strike in the final, this has been a cup run which has given its fair share of thrills. Along the way, there has been the usual mélange of nerves, tension, anxiety and a fair share of hope. Hope that this would be our year to lift a trophy, hope that we could attain the first of what will surely be many successes.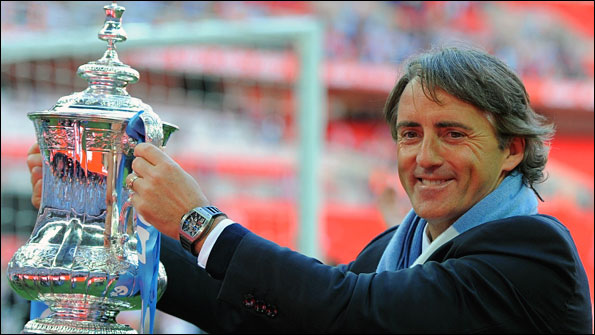 It was quite an incredible day, totally different to the semi-final. That was an unfortgettable experience, beating our local rivals in such an important game. This was about putting the icing onto that cake.
That Stoke were so underwhelming was partially down to our excellence. We produced a vibrant display, with our passing, movement and speed of interchange the key. We should have scored more that just the solitary one, but not many will be complaining now. Yaya Touré was the hero in the semi final and again against Stoke, but there were eleven Blue heroes on that pitch, another one in the shape of Roberto Mancini and plenty more aside.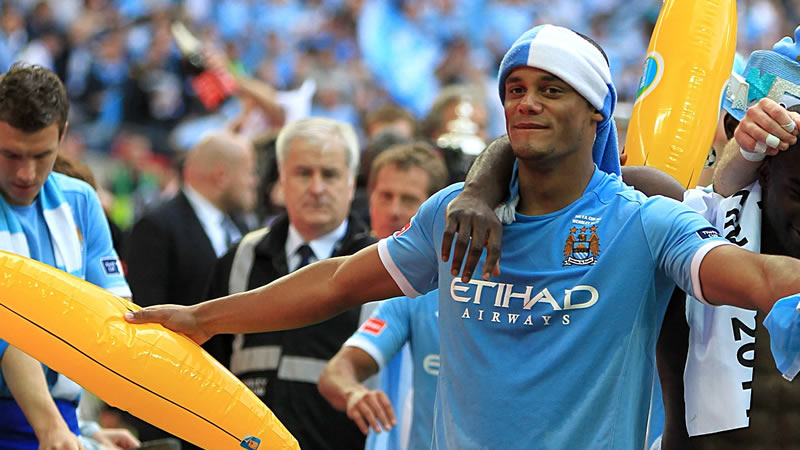 Sheikh Mansour, Khaldoon Al Mubarak, Garry Cook, Brian Marwood, Bernard Halford, Vicky Kloss, Brian Kidd, David Platt, Les Chapman, Chris Bailey, Pete Ferguson, Tim Oscroft, David Clayton, Sharon Latham, Chris Nield, Ed Sulley, Sam Cooke and Ian Cheeseman. That was for you.
Mike Summerbee, Tony Book, Franny Lee, Colin Bell, Bert Trautmann, Paul Power, Fred Eyre, Paul Lake, Alex Williams, Uwe Rosler, Shaun Goater, Paul Dickov and Glauber Berti. That was for you.
Neil Young, Joe Mercer, Malcolm Allison and Marc Vivien Foe. In loving memory, that was for you.
And it was for every single one of City's loyal supporters. Whether you were there at the ground, watching on TV, listening on the radio or enjoying our victory by another means, make sure you cherish Saturday 14th May 2011. A day you will never forget.