2 May
The results are what count at this stage of the season and again, just like the gritty victory over Blackburn, we secured the three points. The performance was superb for the opening 25 minutes, lackadaiscal for the rest, but we moved seven points clear of Spurs thanks to a first City goal for Nigel De Jong and a Pablo Zabaleta effort that was turned into his own net by Lars Jacobsen. The impressive Demba Ba drew one back for the visitors, but we deserved the three points.
Although we now have a considerable points advantage over Spurs with only four games remaining, a note of caution should be sounded. Next weekend, Spurs are at home to Blackpool whilst we travel to Everton, our bogey side. And then we face Spurs in what may still be a key fixture. So although we have every right to be content, we shouldn't get overconfident.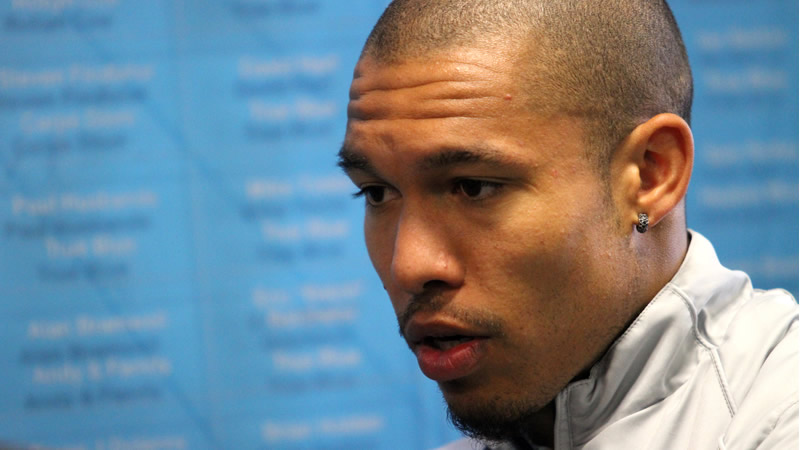 Taking our Foot off the Gas
Against Sunderland, we were rampant in the opening stages, scored a couple and kept the pressure on, managing to score three more to record a thumping victory. Here, we notched an early brace, but then totally relaxed, became lazy and allowed the visitors back into the game. We must retain our focus during matches, not switch off when we think the result is secured. Against better sides than West Ham, it could come back to haunt us.
Pablo Zabaleta
He was my man of the match for a performance full of endeavour, desire and a rare goal. This was Zabaleta at his battling best, showing his true grit and spirit. Considering he's missed a lot of football recently due to the situation of his father, Pablo's efforts are appreciated even more. 
Keeping a Lead
That is now the last three games in which we have taken the lead (United and Blackburn before today) and managed to hold onto it. That's something previous City sides would not have done, but with a settled central defensive duo, we looked comfortable. Keep a clean sheet and you've got half a chance, and we're proving that motto to be true.
Howard Webb
Referees are on the receiving end of a huge amount of criticism these days, so I just want to congratulate Webb on his performance. He showed just why he is regarded as one of the best in the world. Got the big decisions right, cautioned for bad tackles and it was pleasing to see a ref at the top of his game.
So onwards we go. Confidence should be high, momentum is on our side and it promises to be an exciting finish to the season.