20 Jul
First of all, thanks for all the entries. I certainly had a great laugh reading through them and I'm sure you did too!
Many thanks once again to David Mooney for his generous sponsorship of this caption competition and for providing his excellent new book based on Roberto Mancini, The Man Who Restored Pride, as the winning prize.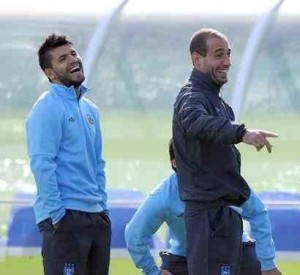 The winner is Matt O'Mara:
'Hey Carlos, you missed that crisp packet behind you!'
You can buy the book from David J. Mooney's website or from Amazon.