10 Sep
So now the dust has settled a little bit and we have an international break to reflect on things, how was it for you? Did the earth move? Did your headboard withstand the melee?
At around 10pm on 30 August with 24 hours to go, there wasn't a right lot to show except a frothing, twisted, frustrated Twitter feed. Judging by the internet reaction, a few things might have been broken at that point but I doubt they would have been celebratory bed-heads. More likely plant pots flung at the wall accompanied by a guttural "MAAARRWOOOOOOOOOODDD" scream. If you don't do Twitter then it's probably times like these that you should give yourself a little pat on the back because the last couple of weeks have bordered on intolerable at times. God only knows what it would have looked like in the days of Ball, Coppell or Clark. Doesn't even bear thinking about.
After Tevez and Adebayor in 2009, Silva and Balotelli in 2010, then Aguero and Nasri last year, what did the summer of 2012 bring? The answer is nothing quite on the same scale. But nevertheless there are reasons to be pleased. And those reasons are mainly the jettisoning of some signings (almost exclusively Mark Hughes acquisitions, I think I am legally required to say) who not only failed to cut the mustard, but would have probably needed the best part of 24 hours wandering round Eastlands ASDA to even find the stuff in the first place. We have finally managed to rid ourselves of a few bad pennies here, so that's what we'll focus on for the minute. High fives all round, if you ask me.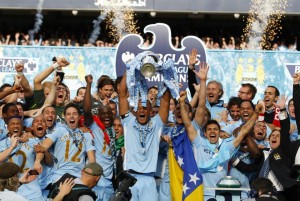 "Outs" first. "Ins" later. It's so long, farewell, auf wiedersehen, goodbye to these 5 …
1. Wayne Bridge – loan to Brighton (but then his contract is up!)

Cue party poppers, streamers, champagne, drunken singing round a piano.
It's not you, Wayne, it's me. I thought that you were going to be the player I saw defending with intelligence and attacking with gusto in your Southampton days. I thought you'd been squashed at Chelsea and that we had bought England's second best left back. I genuinely thought I could say to people, "look … after all the years of crap left backs, of Tarnat and Frontzeck, of David Brightwell and Danny Granville, we finally have a proper full back. I know he's starting to get on and that, but he's actually good!"
But you were never good, were you? You were rubbish for us. Rubbish. As bad as those names up there. Worse considering how much you've set us back. Conservative estimate. 4.5 years at £100k a week. £10m fee. £32.5m total. That makes me feel like crying. So actually thinking on a bit, it's not me, it's you. Go away and don't come back.
Best moment: I literally cannot think of a thing. Answers on a postcard. Maybe costing West Ham three goals on your debut there on loan. The only time anything you have done has made me giggle with glee since you signed what feels like two lifetimes ago in January 2009.
Worst moment: Turning down the opportunity to move to Celtic on loan in favour of dossing about in Alderley Edge with your pop star girlfriend. OR ANY NUMBER OF GOALS YOU COST US.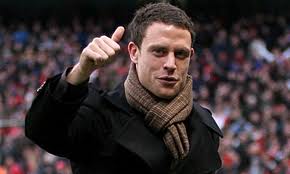 2. Adam Johnson – sold to Sunderland
Mancini's first signing is suspected for all intents and purposes to be a "Marwood signing", with the boss simply nodding it through. It was a genuinely exciting purchase at the time – a winger with good technique, pace over fifteen yards or so and able to use both feet. Too many times, though, we were left wanting more from him, and it's telling that even when AJ played well Mancini often chose to concentrate on a need for him to work harder at the weaknesses in his game. To be honest, my attitude might go downhill a bit if I felt my boss was continually crapping on me in public, but anyone who watched Johnno regularly knows that Mancini was probably right.
If AJ pulls his finger out he genuinely has the potential (still) to be a terrific footballer. Whilst there will not be too many tears shed amongst Blues, I'm pretty sure that nearly everyone hopes nothing but the best for him. I just wish Mancini had given Adam a run on the left before flogging him to Sunderland. It will be interesting to watch if O'Neill chooses to play him there. I will be watching with interest. Good luck, lad. See you for your obligatory goal at Eastlands against us later this season.
Best moment: that last minute equaliser against Sunderland.
Worst moment: It's not really that he had too many catastrophic or 'bad' moments, it was just that 80% of his time on the pitch was bewilderingly 'meh'.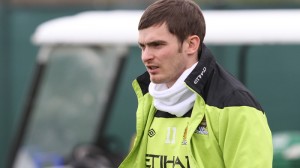 3. Emmanuel Adebayor – sold to Tottenham
Well Manu, it started so brightly didn't it? Your debut goal after a couple of minutes at Blackburn on that warm summer's day, more goals in your next couple of games and then that SWP-assisted header against Arsenal at Eastlands followed by probably one of the most hilarious acts that the game has ever witnessed. The pitch run and slide was not big, not clever, but watching you run the full length of the Kippax and thinking "He's not, he's not, he's not, OH MY GOD HE IS!" will forever remain as THE defining moment of your time at City.
Along with Tevez and others you carried our hopes beyond a place that most of us ever knew before. It wasn't all bad. In fact the first season was pretty decent right through, but it all went a bit wrong in the end.
And if nothing else you've shown up the staggering fickleness of football fans. Firstly by being loved by Arsenal fans, then hated. Secondly being loved by City fans, then hated. And finally, hated by Spurs fans, then loved. But don't worry, I think Madrid don't really care about you and United will still give you a hard time. Thankfully some sets of fans remain unconfused.
Best moment: obviously, the goal and goading of Arsenal fans.
Worst moment:
0-3 at Spurs just prior to Hughes' sacking. Decrepit performance, but not the only culprit that day, I suppose.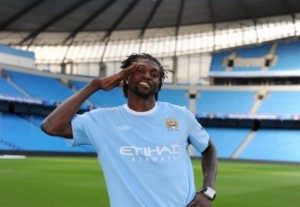 4. Nigel de Jong – sold to AC Milan
Oh, Nige, say it ain't so.
Tears have been shed. Someone on Twitter (I forget who – apologies if you read this) summed up a big part of his value when talking about Nige being the most 'fearless and feared' midfielder in the Premier League. If de Dong is in your team you know exactly what you'll get from him. If you're against him I imagine you'd spend the best part of 90mins avoiding being in a 10 yard radius of him. He's what the Americans call "clutch". A big game player, never backs down from a challenge no matter the size or reputation of the opposition, and someone you would always want in your corner when the bullets start flying.
I'll miss the songs, I'll miss spotting him winding up to contest a 50/50 ball at 20 yards, I'll miss the look of sheer surprise and joy on his face when he scored. He will never be forgotten as what seemed like an irreplaceable part of the team for the first 18 months of Mancini's reign. Unfortunately for Nigel, a tweaking of the shape of the team last year left that anchor man role a bit redundant in favour of shifting the midfield a bit further up the pitch to accommodate an extra advanced midfielder. When I was a kid I always wanted to send good luck letters to the players that I liked when they left. This departure brings out that kid in me.
Thank you Nigel.
Best moment: either of his goals (West Ham at home, Liverpool away), OR his performance in the 2-1 win over Chelsea in December 2009. Monstrous.
Worst moment:
*puts blue-tinted specs on* Nothing.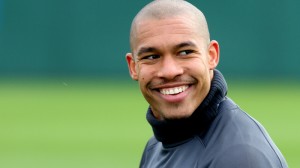 5. Stefan Savic – sold to Fiorentina
I'm not even going to cover Weiss or RSC or others, but I thought it appropriate to say a word on our young Montenegrin friend. And no, smart-arses, that word does not start with 's' and end with 't'.
Stefan was certainly someone who divided opinion. Some thought he showed the makings of a good footballer, that his hair was cool, and that he bore a close resemblance to handsome Gravity Graver Richard Ashcroft. And others … well others think he's rubbish at football, has crap hair and is ugly. The truth of it is probably somewhere in the middle, and the key problem for Stefan is that it was simply the wrong time and wrong place for him. He wasn't helped by the timing and importance of some of the games he had to be dropped into, and he certainly wasn't helped at times by the nervousness of the crowd's reaction to him, which, whilst understandable given what most of us have seen over the years, is something that needs to change in us, not the players.
According to @OptaJoe, of all the players to ever make 10+ appearances in the Premier League Savic had the highest win rate ever at 91% (10 out of 11 games). He also has a Premier League winners medal. Stick that in your pipes, haters.
Best moment: probably being higher in the goal scoring charts than Fernando Torres for a decent chunk of last season.
Worst moment
: 
don't know, but no doubt someone will enjoy filling me in about all his errors in the comment box.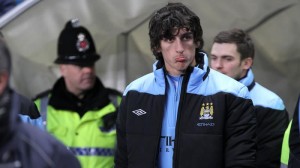 Summary
For me, two big WA-HOOs, two shrugs and one sad face. Financially, we had to get Ade, Bridge (and RSC too, probably) off the books. We've done that and we've also raised decentish funds from those outgoing. Will round up incomings in a separate blog. Better go and read something about Javi Garcia and this Nastasic lad.
Cheers.
This is a guest post by Tom Matley (OrtusUK on Twitter). In his own words, he is "33 years a Blue. Family Stand to Kippax to East Stand. Occasional South Stand tourist."