21 Jun
The title-winning season is over and thoughts are already turning towards a new campaign, so what better time to assess which areas of the squad need freshening up and who might leave.
Wing
Such is our creativity in the attacking midfield areas, it seems perhaps churlish to desire more and yet, looking at the matter objectively, City probably do need another option. For all the majesty of David Silva, the powerful surges of Yaya Touré, the inventiveness of Samir Nasri and the industry of James Milner, one feature that was striking last season was the lack of a top class winger, someone who could stretch the opposition defence and offer a different style of play to our aesthetically pleasing passing.
It goes without saying that we were a pleasure to watch throughout the last campaign, the fluidity of movement and ability to retain possession whilst probing away highlights, but at times we needed an alternative.
As the season wore on, we saw how sides opposed City with the whole aim of restricting our creativity. There was no attacking intent, rather an organised, committed and resilient backline which made life difficult for the Blues. For all the brilliance of our midfield magicians, if denied the space and time in which to work, their effect will be limited.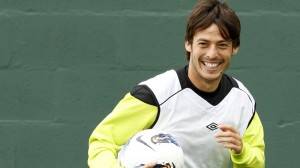 Adam Johnson, I hear you cry. Well, yes, but if I'm being brutally honest, he's not good enough for where City want to be challenging. When Johnson arrived at the Blues from Middlesborough, he was hugely effective as an impact substitute, someone you could bring on for the last half hour of a game and he would likely create something. He has a direct approach and the trickery that worries defenders, but that was two season ago and he hasn't kicked on since.
When given the opportunity to start, he's constantly underwhelming. Whether it is down to fitness issues or just a general lack of application and attitude problems, I'm not sure, but he never performs consistently. It is telling that he wasn't even named on the bench for the two crucial end of season games against Manchester United and QPR. He is someone who ought to want to play first team football every week, but he's not good enough to do that for City and although there is clearly a quality player within him, I'm not sure too many City fans would shed a tear if he were to leave.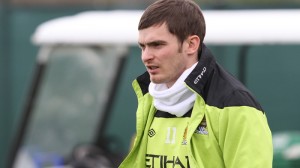 What is perhaps true and may be a mitigating factor for Johnson is that our whole game is designed for slow build up, biding our time before making that defence splitting pass. A winger's cause isn't helped by that and Johnson has suffered at times, but I believe that a top class winger, one who can make a difference consistently, would improve our squad and give Mancini another option.
At the moment, all our width comes from the fullbacks, whether that is Richards or Zabaleta bombing down the right or Clichy and Kolarov on the left, but teams worked us out last season and it became more of a struggle to break them down as the campaign wore on. A winger, in the mode of Antonio Valencia for United, would most certainly help in that regard. Gareth Bale is one name that has been heavily linked but Mancini will be looking at other options, too. Don't be surprised to see us strengthen out wide this summer.