20 Jun
The title-winning season is over and thoughts are already turning towards a new campaign, so what better time to assess which areas of the squad need freshening up and who might leave.
Central Midfield
The change at the start of last season from a solid midfield three to a far more adventurous duo, with greater emphasis on the creative talents further forward, meant that Nigel De Jong went from one of the first names on the teamsheet to a regular on the bench, leaving central midfield duties to the more than capable hands of Gareth Barry and Yaya Touré.
As we saw, both of those players were hugely impressive and were instrumental in our title success. Barry, never one to court the limelight, did a sterling job in front of the defence, mopping up every loose ball, winning tackles and improving in possession. In my eyes, he was second only to Sergio Aguero for player of the year such were his consistently excellent performances. However, there are still some lingering doubts as to whether he is good enough to take us onto the next level.
He is 31 and although he has never relied on pace, rather his superb positioning and ability to read the game, I'm not quite sure whether he will be able to replicate last season's form in the next campaign. Roberto Mancini has long sought another central midfielder, someone who can win tackles and also dictate play from deep, so Barry's place in the side must be in question. There is no doubt that he will be a valuable squad member but I can see the manager looking to add another body in the centre.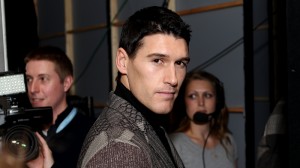 Alongside Barry last season was Yaya, an imposing physical presence who also has the ability to control the tempo of a game with his passing. At times, he looks lethargic and laboured, but when given the freedom to roam forward, there are few more effective. Yaya is certain to start the campaign although with another African Cup of Nations looming in January and February, the Ivorian will need replacing for that period.
The afore-mentioned De Jong is an interesting case. What he does, shielding the defence and winning tackles, he does very well but his game is limited and whereas Barry also uses possession well, De Jong is ponderous. At times, as we saw towards the back end of the season, the Dutchman can be influential and is certainly worth keeping as back up, but whether or not he would be happy with that role remains to be seen. There have been numerous rumours linking him with a move away and I think that is understandable and could well happen.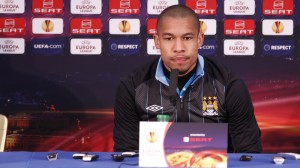 James Milner is obviously an option in the centre of midfield, a position he regards as his best, but Mancini seems to like playing him on the wing, someone whose positional awareness and football brain allow him to cover when Micah Richards or Pablo Zabaleta bomb on. Again, he's someone who may not start every week but his versatility and good attitude are valued and I expect him to stay.
Both Owen Hargreaves and David Pizarro came in as short-term options last season but have now left the club, so there is very much an opportunity for Mancini to add at least one player to the midfield area. Daniele de Rossi has been heavily linked whilst there has been the odd mention of Fernando Gago, so I think it's clear Mancini is looking to strengthen and rightly so.