30 May
Our incredible season is over, and with third place and the FA Cup under our belt, here are my season ratings.
Hart - For a goalkeeper so young, the most striking aspect was his consistency. Even the best in the world make mistakes, but I can only think of one (at home to Blackburn) all season. Fantastic shot-stopper, commands his box well and showed that his concentration was good with three excellent saves in the big matches against Spurs, United and Stoke. Needs to work on his distribution but could be our number one for the next decade at least - 7.5
Given - Was desperately unfortunate that Hart was in such consistently good form. One of the best 'keepers in the league but only managed four starts in all competitions. Will leave in the summer but with the best wishes of the club. Served us well for eighteen months - 6
Taylor - Didn't play a single minute during the season but is a good squad man. Experienced and happy to play third fiddle. Expect him to replicate that again next season - N/A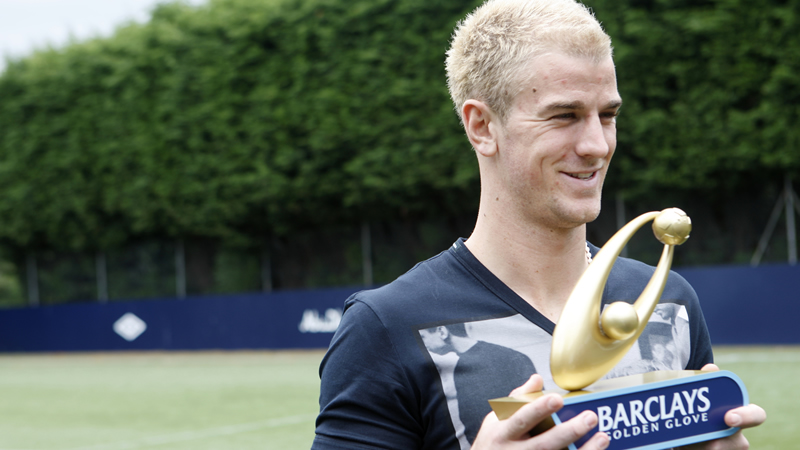 Richards - Mancini has worked with him throughout the season, improving his positional play and concentration and all that hard work is paying dividends. Picked up an injury which kept him out for a while, but either side of that his performances were right up there. Full of pace and power when he bombs forward and a more than useful threat in the air. Chipped in with a couple of important goals as well, though Fabio Capello still doesn't rate him, oddly - 7
Boateng - A very mixed season for the man I affectionately call J-Bo. Didn't manage a pre-season after he injured his knee, as only a City player can, by being hit by a plane trolley. Looked impressive at centre-back whenever given the chance, but less assured in either fullback position. Finished the campaign as he started, injured. Bayern Munich are rumoured to be interested in him, though I expect him to stay - 6
Zabaleta - A hugely underrated presence in the squad. His versatility means that he's often played out of position but always does a good job for the team. Without doubt his best season for the club, whether at left back, right back or even midfield. A fans' favourite - 7.5
Boyata - Still incredibly young in terms of match experience but Mancini trusted him in a number of big games, such as the home win against Chelsea where he was fantastic at right back. His sending off after only four minutes against Arsenal set him back, but was regularly on the bench again at the back end of the season. I think he would benefit from a season out on loan at a Premier League side - 6
K. Touré - Looking over the ratings I gave him at the start of the season, I realised how good he had been. Formed an impressive partnership with Kompany and had nailed down his starting place ahead of Lescott, but then the news broke of his drugs suspension and that was his season done and dusted. It's good news for him that he will be able to return in September, but now been overtaken by Lescott and there is talk of us signing another centre-back. But a good man to have around the squad, and the role he plays in helping Yaya should not be ignored - 6
Kompany - What a season! An absolute rock at the back all year long, deservedly being named in the PFA Team of the Year. Won many admirers for his clinical defending, snuffing out danger and then showing the composure to bring the ball out from the back. Formed a good partnership with whoever and will be the captain if Tévez leaves - 9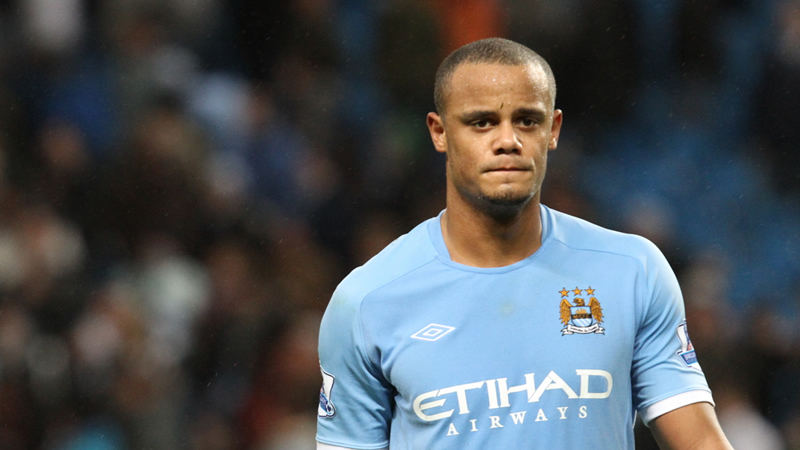 Lescott - Towards the end of the season, he started to consistently display the form which prompted Mark Hughes to spend so much on him. Commanding, decisive and managed to score a few as well. Was good to see after a tough start to the season, where he was left with Europa League games due to the form of Touré and Kompany. We've been linked with another centre-back, but J-Lo will feel aggrieved if he doesn't start the season as first choice - 7
Kolarov - Very underwhelming. Missed a large part of the season through injury, but looked a shadow of the player we all thought we had signed. City beat off competition from José Mourinho for his signature, and I'm happy to accept he must be good if The Special One wanted him, but failed to show why he was in demand. Unbelievably sluggish at the back, so slow on the turn and can't read a game, but does offer a threat going forward. Will score goal of the season at some point, but must stop shooting from ridiculous distances and angles - 5.5
Bridge - Featured a handful of times before being shipped out to West Ham on loan for the second half of the season. If there are any takers, he will leave in the summer - 5
Also played: Greg Cunningham and Ryan McGivern - Only played one game each, though both spent valuable time out on loan. Cunningham signed a new contract at the start of the season so expect him to go out on loan again next season, whilst McGivern will likely leave the club. 
Do you agree with those ratings? How would you assess the performances of our goalkeepers and defenders this season?