5 Mar
This is a guest post from Andrew Moody.
There's no doubt that this years Oscar ceremony will go down in history as one of the most memorable.
Not necessarily because there were any particular surprising results. In fact for the vast majority of this incredibly lengthy awards show it was mostly the favourites who were walking away with their prizes.
No this years Academy Awards was highlighted by the rather unexpected finale to the proceedings when there was all sorts of confusion between who was supposed to be walking away with the Best Picture award.
But it's not just the Oscars that has had plenty of drama this year.
The Premier League has bounced back once more following its bizarre and out of character season last year when it seemed that almost anything could happen. But that's not to say that the 2016/17 season so far hasn't been filled with excitement and fraught with drama.
So what better way is there to celebrate this than to do a special Premier League Oscar blend?
TITANIC, Starring Jurgen Klopp and Adam Lallana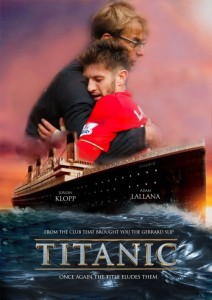 Liverpool manager Jurgen Klopp has certainly had a mixed season so far on Merseyside but as beautifully summed up by this warm embrace you can that his passion for his team is still as strong as ever despite struggling to still land that ever elusive Premier League title.
£25 MILLION DOLLAR BABY, Starring Dimitri Payet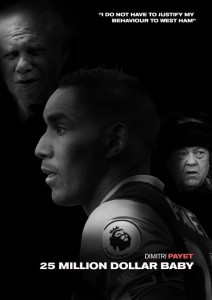 West Ham have had an equally up and down season and even a fresh start at their new home stadium hasn't exactly brought them much luck to date. And at the heart of their frustrations this season stands the figure of Dimitri Payet, the £25 million dollar baby that turned his back on the Hammers and their hands just like that.
YA YA LAND, Starring Yaya Toure and a Delicious Cake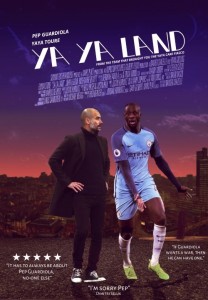 It seems a long time ago that City star man Yaya Toure was grabbing headlines over a birthday cake and the stresses and strains do seem to continue following the 33-year old. His recent relationship both on and off the pitch with Manchester City manager Pep Guardiola has been fractious to say the least but hopefully they can now move on and dance the night away.
MANCHESTER TRY TO BUY THE LEAGUE, Starring Jose Mourinho and Pep Guardiola
It appears teams up in Manchester didn't learn much from last seasons antics. Money can't buy you everything in this league and when the likes of both City and United were busy throwing large sums of money at John Stones and Paul Pogba respectively they would probably have hoped for something better by now. But it just goes to show you can't always buy a result.