5 Jun
This is a guest post from Max Lacey.
The 2017/18 Premier League season may well be remembered as the true beginning of the Pep Guardiola dynasty in the blue half of Manchester, with his City side constantly appearing two steps ahead of any domestic opposition. As we approach the beginning of what will be a crucial summer transfer window – as well as the business of the World Cup – it's time to assess where the 'Big 6' go from here and what they need to be looking for in the market over the next few months.
Manchester City
You'd be forgiven for thinking that City have no great need to improve on what has been a record-breaking season in 17/18, and indeed it's unlikely that Pep Guardiola would be looking to destabilise his squad too much. Nonetheless, Guardiola has already noted how difficult it is to maintain the energy to defend a Premier League title and providing a level of competition will be crucial to achieving that. Introducing a rotation option for unsung midfield conductor Fernandinho will be key, with the Brazilian having played at least 43 times in each season at the Etihad. Napoli midfielder Jorginho, 26, seems the current favourite although City will have to fend off the advances of their cross-city rivals to get him. If Jorginho does turn Guardiola down, the long-rumoured arrival of Shakhtar Donetsk's Fred, 25, offers a very viable alternative.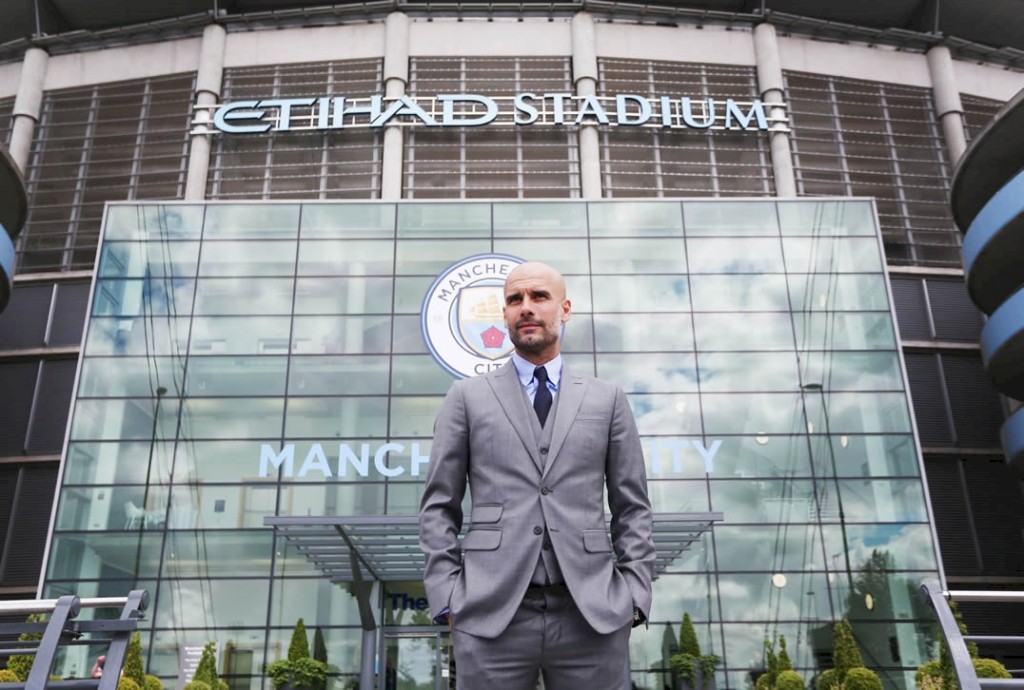 It was evident that City were after a wide attacker during the January transfer window, with offers for both Alexis Sanchez and Riyad Mahrez falling through. Particularly given the somewhat inconsistent performances of Leroy Sane in the latter third of the season, it's very likely that Mahrez will be making his move to Manchester during the summer to add yet more attacking threat to the side. With talismanic striker Sergio Aguero turning 30 in June, and with reported interest from the perennial reunion tour at Atletico Madrid, Pep will also need to be planning for a long-term replacement to partner with Gabriel Jesus.
Manchester United
To describe José Mourinho's tenure at Man Utd so far as "uncomfortable" would be an understatement, with incessant rumours of a dysfunctional squad, fan impatience at a 'boring' style of play, and frequent stirrings of the pot by the man himself.
Approaching his infamous 'third season', it is now make-or-break time for the Portuguese coach. He has made no secret of his lack of confidence in many Moyes/van Gaal signings, particularly Luke Shaw, Daley Blind, Matteo Darmian and Anthony Martial, prompting speculation of a mass clear-out this window.
At previous clubs, Mourinho's most successful windows have been those where he has been able to finish his business early and there is already speculation linking them with a star-studded new spine for the team, including Real Madrid defender Raphael Varane, the aforementioned Jorginho and even Gareth Bale, whose injury problems have seen him relegated to a bit-part player at the Bernabéu.
Mourinho's primary task, regardless of who is brought in, will be to turn what has often seemed a group of individuals into a ruthless, efficient unit that can compete with City. Speculation over Paul Pogba's future will surely rumble on but Mourinho developing a system that allows him, Alexis Sanchez, Juan Mata, Romelu Lukaku and whoever else may be introduced, will be the critical factor in the chances of success next year. When given the support he needs, Mourinho has shown himself to be incredibly effective in the transfer market, but it is yet uncertain whether the Old Trafford job is one where he is simply unable to work within the confines required.
Tottenham
Given their move into a new stadium, and Mauricio Pochettino's preference for evolution over revolution, don't expect too many drastic moves from the North London side this summer. Lucas Moura needs more time to acclimatise, particularly given his solitary PL start since joining in January, whilst the young Ryan Sessegnon, 19, would provide even greater options on the wing. Harry Kane could certainly do with better competition than 33-year old Fernando Llorente, with rumours swirling that Spurs are tempted by Atalanta rising star Musa Barrow, 19, who has netted 29 goals from 32 appearances this season.
Liverpool
Priority one for Jurgen Klopp will be to keep PFA Player of the Year Mohamed Salah away from the temptation of a move to Madrid or Barcelona. If he can do that, Klopp can begin solidifying a squad that has shown outstanding talent in short doses but that perhaps lacks depth for competing on multiple fronts. Outside of the starting XI (as well as rising stars like Alexander Arnold), Liverpool's bench could do with some big-name reinforcement if they wish to seriously compete for a league title.
With Sturridge, Ings, and Solanke all in their own various limbos, a proper rotation option up front would do wonders and discussions are apparently already underway for Madrid attacker Lucas Vazquez, whose pace and guile would fit into Klopp's attacking whirlwind perfectly. They also are seemingly racing Chelsea for the signature of slick Lyon playmaker Nabil Fekir, 24, who could slot in as a replacement for Philipe Coutinho, as well as the incoming arrival of Naby Keita from Leipzig that was agreed last year.
Chelsea
According to the Betfair Premier League bets, the odds of Antonio Conte remaining at Stamford Bridge are ever-dwindling. Yet regardless of who is in the manager's seat, it seems that gone are the days of Chelsea dominating the transfer market. With the arrivals of solid players such as Drinkwater, Barkley and Palmieri last year, it seems 'Austerity Chelsea' may well be here to stay. If, as is rumoured, Maurizio Sarri joins the Blues it would be likely he'd bring with him several the players that have made his Napoli side so scintillating to watch this year. Jorginho may decide to follow the Italian to Stamford Bridge and the newly-reinvented striker Dries Mertins may hold the answer to Chelsea's striker dilemma.
Even if Conte remains, the squad could use some greater invention in the midfield after a somewhat blunt first year from Tiemoue Bakayoko, with Lyon's Fekir offering a potential perfect partnership with N'Golo Kante. They would be hoping this is in addition to the revival of Ross Barkley who has almost disappeared from view after featuring for a paltry 54 minutes since his January move. The retention of the services of such key players as Eden Hazard and Thibaut Courtois, who would be facing the second season without Champions League football in three years, is also essential to whatever hopes for stability the club has going forward.
Arsenal
Arsenal. Where to begin? It is the end of the Wenger era at the Emirates but the foundation that has been left is, in many ways, one of a slow decline into confusion and aimlessness. With Unai Emery being signed as the new manager of Arsenal, the transfer activity can begin, although the club's board will need to back Emery in the transfer market if they are to improve the areas of the squad that are desperately in need of freshening up. The central defence could certainly benefit from greater leadership, with Calum Chambers, Rob Holding and Konstantinos Mavropanos hardly inspiring a resolute backline. Johnny Evans may well be a perfect replacement, possessing top-level experience and seeking an escape route from the Hawthorns. With Xhaka, Coquelin and Elneny all attracting criticism as being unfit for Arsenal's ambitions, as well as Ramsey and Wilshere's ever-present injury issues, the midfield is crying out for serious reinforcements and leadership.
With a genuinely top-level attacking line now featuring Aubameyang and Lacazette, as well as the promise of youngsters such as Ainsley Maitlind-Niles and Reiss Nelson, there is certainly some promise for Emery to work with. It remains uncertain, however, if the feeling of restrained ambition on the part of the club hierarchy will remain as the status quo even with the change of manager.