2 Aug
This is a guest post from Gabor.
It's debatable as to how much can really be read into pre-season friendly games but if anyone were to assess Manchester City's chances of another Premier League title at this point, it would seem that much is falling into place.
Based on sheer results alone, it's all looking very positive and while we will need to sweep aside that 2-0 defeat against United, other results in the US should give City fans every reason to feel that another domestic league trophy is on its way.
Front runners
Chelsea may be the title holders but it's Manchester City who will start the 2017/18 season as title favourites at a price of 15/8 with Bet365 and others, for more navigate to this website. That favourite's berth was secured even before the club embarked on its hefty, and predictably criticised spending campaign that has brought key men into the club.
That defeat to United was followed up by a 4-1 victory over Real Madrid but it was the 3-0 win over Spurs that really got manager Pep Guardiola purring. The former Barcelona man described the win as the best of his tenure but does the result need putting into perspective?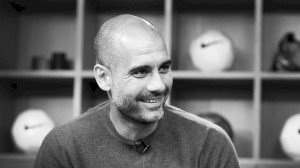 Team to beat
Manchester City fans will not need reminding that Spurs took three points off them last season after completing a double in 2016/17. For a while, they were the only side to mount even a semblance of a challenge to Chelsea at the top of the table as Harry Kane continued his prolific run and Mauricio Pochettino built a side that was pleasing on the eye.
Tottenham will have their issues next season as they move to unfamiliar territory and a campaign at Wembley Stadium but perhaps they, and not Chelsea are the team to beat next time around. With that in mind, a 3-0 victory over title rivals is a good way to start things off – even if it is in a pre-season friendly.
The future's bright
While it isn't the job of John Stones to add to City's goal tally, it's been good to see the defender contributing with a couple of useful strikes in this round of pre-season games. The former Everton man opened the scoring against Tottenham on 10 minutes before Raheem Sterling and teenager Brahim Diaz completed what was effectively a rout.
"We haven't dominated like today," Guardiola said. "Last season we were good, but not in 90 minutes like that. We cannot forget which team we played. Tottenham for the most part of last season played the best football. It's pre-season, but we didn't have a performance like that last season."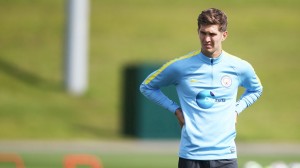 Guardiola therefore acknowledges that this was just a pre-season game but perhaps this result has more significance than all of the other friendlies played in July.
Kyle Walker has looked assured at the back and while some Spurs fans have been rather churlish since his departure, citing a perceived inability to cross the ball, his job is really to defend and a clean sheet against your old club is tough to argue with.
That criticism of City's spending also seems a little churlish and was rightly defended by Guardiola who said that he was merely improving his squad as all managers will be looking to do at this point in the summer.
Over the coming weeks, City fans will get to see more of Walker along with other new signings including Bernardo Silva and Benjamin Mendy. It looks to be a seriously strong squad this year but can they gel and actually justify that billing as title favourites? If judgement can be passed on pre-season games against strong opposition, the answer could be a very emphatic 'yes'.